Though there is tons of mental health advice on the internet, it can be tough to sift through generic advice to find what is actually useful for you and your own personal struggles. You want to hear from real people with real experience of living with mental illness, right? Me too! So I got in touch with some of my favourite mental health bloggers to ask them their top tips for good mental health.
Fifteen of them were delighted to share some of the things they've learnt on their own journeys. Each of them come from different perspectives of mental health – from depression and anxiety to PTSD and addiction, they each have their own unique experiences and tips that you can personalise to suit your unique self.
Now, I knew this was going to be good. But I was truly surprised by the depth that these mental health bloggers went to give you valuable advice on mental health and recovery. The truth is that all these people have one thing in common; they run their blogs because they want to help people like you and me. These bloggers genuinely care and it shows!
So keep reading to hear these 15 mental health bloggers share their top tips for good mental health. You don't want to miss this!
Mental Health Bloggers
Use these links to jump to your favourite mental health bloggers or the topics that you're interested in!
[bctt tweet="15 mental health bloggers share their top tips for good mental health!" username="hopeful_lotus"]
Tips for Good Mental Health
About Heather
Heather uses both her passion for sharing knowledge and her experience as a therapist to help others understand and strengthen their mental health and well-being. As a mental health blogger, she strives to educate individuals on topics that seem taboo but actually impact a wide range of people, including anxiety and depression. She also talks about how to live a healthy lifestyle.
Heather's advice
Mental health difficulties can be experienced by everyone at times, regardless of life circumstances, so it can be important to identify when these issues are becoming an issue in your life. One way of being able to step back and gain some perspective of your current emotional state is to go through a simple mental health checklist.
I am a huge advocate for self-care and taking the time and effort necessary to take care of yourself, so I believe that putting in a bit of effort into your day to ask yourself some tough questions about what is really going on in your mind can be a good first step to taking better care of your mental health.
Some examples of questions you could ask to check in with your mental health are…
What are the emotions you are experiencing right now in this moment? (examples could include sadness, anger, fear, confusion, happiness, etc)
What are the primary themes of the thoughts you are currently having? (examples could include: experiencing flashbacks from a difficulties in the past, worrying about the future, or having a sense of doubt about yourself and your abilities, etc)
How are you feeling in your body at the moment? (for example, you might be noticing tension in your shoulders, pain in a limb or in the form of a headache, or some other discomfort that could be connected to having difficulties in your mental health)
Your answers to these questions can be a good indicator of any difficulties you're currently going through in your mental health. After taking this initial step to check in with yourself, consider what you might be needing in this moment to take better care of your emotional health, whether it be to practice some self-care, reach out to a trusted friend, or to connect with a professional, such as a doctor or therapist, for more help.
It might seem strange to take this time to go through a mental health checklist at first, but the results may be that you start to show yourself more care and understanding, and also increase the support that you are receiving from others in your life. My hope for you is that you find the courage within yourself to take this first step and go through your own mental health checklist to start taking better care of your mind.
About Laura
Laura is a postnatal depression and anxiety survivor. On her blog, The Butterfly Mother, she shares anxiety management techniques, as well as tips and self care ideas for keeping mentally and emotionally well as a parent. Since overcoming her struggles, she now exclaims that motherhood is "everything she imagined it to be" and she hopes for parents out there to achieve the same!
Laura's advice
The most important piece of advice I can offer to anyone struggling with a mental health issue to to reach out to someone. Initially, this can be a trusted friend or family member, and then with their support ask a medical professional for help. When I was suffering from Postnatal Depression & Anxiety the local specialist crisis team saved my life and kick-started my recovery.
My recovery was a slow process and involved so many different factors but primarily medication, CBT therapy and self-help techniques were most useful. Finding other new parents online going through the same thing as me was also a massive comfort.
Recovery can be exhausting so finding a few minutes every day for something you love is also really important. I tend to spend a lot of time on creative activities such as writing or crafting as I find this a huge help in battling Anxiety.
About Kenny
Kenny is a huge advocate for personal development, particularly mental and spiritual development. After going through the stress of business failure and a divorce, he decided something had to change and he needed to better himself to withstand the stressors of life. He found his strength through mindfulness meditation, and on his blog, Make Mind Powerful, he shares the tips he has learned to have a stronger and more resilient mind.
Kenny's advice
If it comes to the one thing that allows me stepping out of depression, it's getting rid of limiting subconscious beliefs.
Energy healing and hypnosis have enabled me to discover, examine and discard unconstructive beliefs that formed my thoughts and actions.
You'll be surprised how a single change of perception could bring a flicker of light in the darkness. And when you see light, work all your way towards it.
About Arien
After Arien was the victim of a violent relationship, he was left fighting PTSD and a dissociative disorder, which he says robbed him of his joy. Despite this, he worked hard to transform the pain of his past into a life that he loves. He created Uncover Your Joy in order to help other survivors find joy, peace and prosperity after abuse.
Arien's advice
Be authentic about your journey. Be raw and vulnerable and unashamed of the hardship you face each day, unashamed of your struggles. That's where your real strength is.
After all, you get up and face each one of those difficult days! Celebrate that courage and empowerment you have – that's how you'll really take care of yourself and build the strength to make it through anything.
Be true to yourself, show up for yourself where you're at right now, and you'll become unstoppable.
About Carolyn
Carolyn developed dissociative identity disorder as the result of extreme childhood trauma. After spending years believing she would never recover, she was able to turn things around. Carolyn believes that if she can do this, so can you. Her website includes resources and trainings to help trauma survivors better understand their trauma.
Carolyn's advice
I grew up believing that I was mad and that I was bad. I'm a survivor of extreme childhood trauma, which resulted in me developing dissociative identity disorder (DID) as the only way of coping with such extensive trauma. But that is not who I am – my symptoms, the things that happened to me, do not define who I am. Instead, I get to define who I am. And I'm not mad, and I'm not bad – I was just traumatised.
Psychoeducation for me has been one of the most helpful things – once I began to understand how trauma changes the brain, how it affects our nervous system and our default neurobiology, it began to shift some of the shame for me. When I began to delve into the dynamics of child sexual abuse, and how grooming involves the transfer of responsibility from abuser to victim – so that the abuser can sleep at night, even though we as the victims cannot – it all began to make sense.
I've never thought that the term 'mental illness' is helpful. I suffered from 'mental distress' – and that distress is entirely normal and entirely understandable in the light of the things I experienced. 'Mental illness' makes out like there's something wrong with my brain. But my brain responded entirely appropriately to trauma. It was the trauma, the abuse, that was wrong.
So my recovery has largely been based on psychoeducation to understand these things, and to shift the focus away from what is wrong with me, to what is wrong with the things that happened to me. It's a subtle step to one side, but it can be pivotal. I developed DID as a way of coping, but I'm not a 'multiple' – I'm a writer, a speaker, a human being, who developed DID. I refuse to give my abusers so much power that I define myself by their actions upon me. I'm just me, and I'm doing okay.
About Natasha
Natasha uses her lived experience of over 10 years of addiction to support others wanting to become "unjunkiefied". On her blog she shows you how to discover and reinvent yourself and have the future you want after addiction. Through her posts, guides and resources, she wants to help you go from bad past to badass.
Natasha's advice
Mental health disorders and substance go hand in hand. More than half of people who suffer from addiction also have mental health issues. Especially anxiety and depression in early recovery. As recovering addicts, we are so used to self-medicating and simply getting high to avoid our emotions – that they just keep building up. Ultimately, making the situation worse.
In any phase of recovery, we (myself included) suffer from guilt, shame, regret, disgust and everything else you can imagine which is why anxiety and stress are so high. Self-care is a must. Once you learn how to take care of yourself, your emotions become manageable and you know that it's ok to feel again.
Personally, I recommend starting with the simple basics of self-care. Daily showers, rest, relaxation, exercise, healthy eating, listening to music, and JOURNALING! Writing is super therapeutic and I absolutely love writing down everything in my head. (In my journal, it's known as the section to "let it the fuck out". I just feel so much better after venting, even if it's to myself. I can see it in a different light when reading it again which clarifies the situation.
About Emma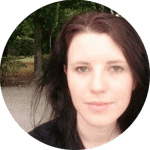 Emma brands herself as The Anxious Empath, due to her ongoing struggles with social anxiety and heightened sensitivity. She wants to connect with others who also "think or feel 'too much'" and act as an advocate for mental health. On her blog she covers topics that she is particularly passionate about such as social anxiety, empathy, feminism and travel.
Emma's advice
I've struggled with social anxiety since childhood and have done some embarrassing things and plenty of things I regret in order to cope with and avoid situations that cause me anxiety.
Since starting therapy, learning more about mental health and wellness, and connecting with others who share similar struggles, I've learned that I'm stronger because of what I strive to overcome.
When you have anxiety, it only seems natural to avoid what makes you feel anxious, but I know now that that's the worst thing you can do.
Learning to live with a mental illness is a journey, but know that you're not alone, and that it will get easier.
For those particularly tough days, these are my 4 favourite ways to practice self-care:
Listen to podcasts while colouring in one of my favourite adult colouring in books.
Cuddling and hanging out with my dog, a chocolate Labrador who is also happy to be with me and cover me with kisses.
Read a good book while enjoying a cup of tea.
Sitting on the beach and letting the sound of the waves crash over me.
About Laura-Lee
Laura-Lee is the founder of LaLee Lifestyle, a holistic lifestyle website which aims to create solutions for intense personal growth. She is a holistic health practitioner, ECO traveller and integrated researcher. She gave up her academic career to follow her dreams of a magical and sustainable life. She has created courses that stem from the lessons she has learned from both Eastern and Western traditions in order to help others live their dream lives.
Laura-Lee's advice
One of the most potent ways I've found to address anxiety or depression is seemingly counter-intuitive. Yet, when considered, the similarity between this method and many of the proven ways we are advised to combat disordered moods is striking. I learnt it mid-panic, and it snapped me so fast into comfort I thought I'd cry out "Eureka"!
I was travelling in Asia. I'd been there before for an extended period (over a year) and thought nothing of booking cheap, shared accommodation as I had done before Uni. The reality was that when I was there last, 'cheap' accommodation still meant 'good' and I was less used to having my own space than I was when I returned. I wasn't ready for the low quality rooms, the strange people everywhere, I was not dealing well with having little to no space.
I started having a panic attack at breakfast when a lovely traveller I'd met started confiding in me. I felt like the added emotional pressure was too much. I started feeling suffocated. My breath got short and I felt dizzy. I'd normally retreat, but I had nowhere to retreat to, so I employed the most useful method I've ever experienced to date (and my anxiety stopped dead in its tracks).
I stopped thinking about me. I threw myself into the concerns my new friend was sharing with me. I took my overworking concern for myself (which is what depression and anxiety is) and threw it out of my body and into my companion.
The effect was immediate. My world sank back into grounding, I could breathe a huge air of relief and the world not only seemed good — it was somehow even better than before.
There is some intrinsic value in it; caring for others simply makes our own worries lessen (or even disappear). That's why we are told volunteering does so much for our wellbeing. It is absolutely necessary for our nature, and it can be a powerful weapon in battling feelings of anxiety and depression.
About Charlotte
Charlotte Underwood
is on a mission to eliminate the stigma surrounding mental health. She is a trauma survivor and uses her life lessons from the past two decades to tackle topics such as depression, anxiety and suicide. She has an extensive list of publications on a variety of different websites including Huffington Post, The Mighty and I Am 1 In 4.
Charlotte's advice
Don't hide your mental health difficulties. I know that it can seem like better option but you are worth love, support and any help you need. Don't forget to be kind to yourself.
Keeping an open conversation with my mental health has helped me the most on my own recovery journey. I never used to understand mental health and I was ashamed of how I felt. When I write about it or talk about it, it helps me understand what's going on and therefore I feel less overwhelmed or scared.
Self care isn't always meditation and a cuppa, it's about listening to your needs and respecting yourself. My self care is adapting my wants to my needs and reminding myself that it's okay to take longer, it's okay to be different. Add that to a hot bath and some music and it keeps my mental health up at least.
About Zoe
Zoe has suffered from depression and anxiety for as long as she can remember. But through speaking up about mental health she has found a new purpose in life. She created No Light without Darkness after going through counselling – she uses this blog as a way to talk about her own mental health and reach out to others in a similar position. She wants people to know that they don't have to suffer and mental illnesses do not define us.
Zoe's advice
I can't stress enough how important it is to have a good support network. Loneliness is detrimental to our recovery and we all need someone to rely on.
Even if you have no family or friends around – you can talk to a co-worker, a teacher, a counsellor, or even reach out to people over social media.
I've 'met' a lot of wonderful people on Twitter who I can relate to and we help each other through tough times. Sharing the burden is half the struggle; but a problem shared is a problem halved.
About Nia
Nia has suffered from anxiety and depression since childhood, as well as binge eating disorder since her early twenties. When she was forced to quit work in 2018 due to mental health difficulties, Nia turned to blogging and Seeking Serotonin was born. She now uses this platform to talk about mental health as well as tips on how to start a blog yourself!
Nia's advice
As someone who's suffered from anxiety and depression since childhood, I've learned that the best step you can take for your mental health is to make time for self-care. Schedule it into your day.
Self-care doesn't have to be about running a luxurious bubble bath every night. It's about meeting your basic needs as a human being and taking care of yourself every single day.
Practice personal hygiene, eat regular meals, drink water, exercise, journal, take your meds and speak to someone.
Most of us regularly put self-care on the back-burner. Perhaps we're busy. Perhaps we don't think it's important enough. Perhaps we don't think that WE'RE important enough…
But you simply HAVE to make time.
Schedule self-care into your daily life. Make it a priority, not an after-thought.
My favourite method of self-care is going to the gym. So, I set my alarm for 6:30am every morning and, five mornings a week, I go and lift heavy weights. It gets my day started off in a healthy, positive way, which is so beneficial for your mental health, and also helps release endorphins – the happy hormone.
When I don't work out in the morning, I definitely notice my brain feels a bit 'duller' for the rest of the day.
Make time for yourself, don't make excuses, and stop feeling like self-care is self-indulgent.
It's not. It's necessary.
About Kirsten
Kirsten has experienced depression and anxiety for her entire life. Through trial and error, she learned how to heal her traumas and overcome depression, anxiety and PTSD. She started Obtaining Bliss to help others "find their bliss" through her tips on mental health and personal growth. Her topics include anxiety, depression, self-care and productivity.
Kirsten's advice
If your mental health issues are severe and debilitating enough to disrupt everyday life, seek professional help ASAP!! Several therapies work to help severe cases, like medication and/or EDMR.
If you are a high functioning person who is having mental health difficulties work on getting to the root cause of your mental health issues. This can be done by working with a trauma-informed life coach (like me!) or finding a therapist that is specifically trauma-informed.
What helped me the most on my own journey was doing the trauma work. It is because of doing this I was able to heal myself, get off medication and maintain optimal mental health. However, struggling with mental health is a daily practice that is done to make sure the symptoms of trauma (i.e. depression, anxiety, PTSD, etc) never resurface.
My favorite way to practice self-care is to listen to what my body needs. I am no longer ashamed to take care of myself first because I know that by doing that, I'll be able to help others at my best. Everyone's self-care needs are different, so stick with what you enjoy. For example, I love to drive and sing in the car. It's a great cheap way for me to connect with myself and have a creative outlet.
About Kat
In her younger years, Kat experienced low self-esteem, an eating disorder and self-harm. Through therapy and self-development work, she went from hating to loving herself. Kat is on a mission to share what she has learnt over the years about self-worth, self-belief and self-care. She wants others to learn to value themselves and it is her aim to promote this through her blog Blue Jay of Happiness, coaching and writing for other publications.
Kat's advice
If you're struggling with your mental health, please know that you're not alone. We all have mental health and sometimes we simply get sick.
Learn as much as you can about what you're struggling with and reach out for support through friends, family and professionals. I've had therapy for two different mental health struggles so far in my life and they were integral to my recovery – asking for help shows a huge amount of courage and strength.
Being open about my mental health and raising my self-awareness has been very important too. Making sure I know my 'red flags' and when I need to take time-out is vital.
Self-care is another key part of maintaining my mental health. I schedule time in my week to relax with yoga, baths, reading and meditating. The most important thing to remember when it comes to self-care is that we're all different – find what works for you and how much you need, then – prioritise it. You deserve it.
About Rini
Rini describes herself as a "recovering perfectionist" with the past belief system that she didn't deserve to be happy unless she was perfect. After years of self-sabotage, disordered eating and dieting she felt hopeless and hit "rock bottom". But after getting the help she needed, Rini was able to recover from binge eating disorder and she now teaches thousands of other women how to claim their freedom from dieting, restriction and binge eating through Own It Babe.
Rini's advice
My number one tip is to reach out to someone and share what is going on in your head. Struggling with our mental health can feel so overwhelming when we are trying to navigate it on our own.
Opening up to a person you trust and simply asking them to listen as you share with them can do wonders sometimes. It can truly be the first step to getting help and support and moving through this difficult phase in your life.
I know from my experience that a lot of people don't want to come across as negative or be a burden to somebody they love, but our loved ones are more than happy to help and support us.
My recovery was a combination of starting to share my struggles with my husband and then with my doctor, who referred me to an amazing mental health treatment program. I was lucky to be able to access a therapist and a psychiatrist as well.
Being on medication temporarily, in addition to therapy, truly helped me get a grip on everything and develop coping strategies that were productive and that I still use to this day when I am having a bad day.
My self-care always changes and depends on what I need at any given moment. It's definitely not about taking a bubble bath and putting on a face mask (although sometimes that feels nice, too!).
It's rather about really being intentional and asking myself what I need right now to feel better and feel some relief. Usually it's taking a long walk with my dog and listening to Podcasts that take my mind off of things (i.e. history podcasts, inspirational/motivational podcasts like Oprah, etc.).
Sometimes it's watching Netflix, listening to an audio book in bed or cooking my favorite childhood meal from scratch. Anything I can do that involves being present in my body and in the moment usually does the trick for me.
About Erika
Erika's aim is to make depression and anxiety okay to talk about. She suffered in silence for years with PTSD, depression, anxiety and binge eating. She believes that if she felt able to talk about what was going on then her struggles would have been lessened and cut short. In Search of Better is now her platform to write down all her thoughts and ideas about mental health and life improvement.
Erika's advice
What has helped me the most is really getting to know myself and my body. I've learned what routines work for me, like walking the dogs when I wake up and eating the same breakfast every day at 10 am, and which ones don't, like daily meditation.
Certain things just add extra stress, because even if they are really good for me I just end up feeling guilty and bad about myself when I after a while stop doing them.
This can be really hard at first if you often "check out" from yourself, but start to pay attention to what benefits you the most.
Is it doing something physical, like hiking or stretching? Or are mental exercises the most important for you to keep up, like journaling or meditation?
It will take some trial and error, but soon you'll figure out what's actually worth spending your valuable energy on.
Summary of Tips for Good Mental Health
Feeling overwhelmed with all of this advice? Here is a quick summary of the tips for good mental health provided in the article.
Go through a mental health checklist
Reach out to someone (a friend, family member, professional)
Learn about your diagnosis/symptoms (psychoeducation)
Find what self care means to you (we're all different)
Prioritise self care (check out these 52 self care ideas)
Find the time to do something you love everyday
Get to know your "red flags" through self reflection and awareness
Consider medication if necessary
Work through feelings with therapy (CBT, EMDR, trauma focused etc.)
Switch your focus and care for others
Avoid avoidance
Embrace vulnerability
Remind yourself it's okay to be different
Remember that you're not alone
Try mindfulness meditation
Experiment with energy healing or hypnosis

As with anything, not all of these tips will resonate. But that's okay. It's important to remember that we're all different, and what works for one person may not work for another.
That's why I would argue that the most important thing you can do for yourself is to practice self reflection and awareness. This is key to getting to know what helps you.
Some of the mental health bloggers here have offered amazing ways of practicing self awareness, including carrying out a mental health checklist, starting a journal and practicing meditation.
Whatever works for you – prioritise it. It is necessary for your mental health and you deserve it.
I hope you found as much value from these tips for good mental health as I did! Thank you so much to all the mental health bloggers who contributed and offered their advice to others struggling with their mental health.
If you want more blog posts on mental health you have come to the right place! Hopeful Lotus is a place to talk about mental health (primarily BPD, C-PTSD, depression and anxiety), spirituality and healthy lifestyle.
I'd love to hear if you have any more tips or thoughts in the comments below! Please share to help spread the word!
Take care
Esther xx
Sign up to get your free weekly self care checklist!
Esther is the founder of Through the Phases. Her mission is to guide others to grow to their full potential and create their dream life using spiritual and personal growth practices. Read more about her story here!