If you've never tried morning affirmations for success then you may be missing a trick!
Affirmations are one of my favourite tools to add to my morning routine everyday and they make a huge difference to how the rest of my day goes. Whenever I skip on affirmations I definitely notice the shift.
You can add morning affirmations for success into your morning routine by simply writing them in your journal, or you can say them aloud in front of the mirror for even more strength!
This post may contain affiliate links. Click here to read my full disclosure.
The power of morning affirmations for success
Morning affirmations for success are an amazing way to attract more abundance and success into your life.
When we practice success and abundance affirmations, we are shifting our vibration to align with the reality of success and abundance!
This takes advantage of the Law of Attraction to shift our reality to one we desire. And not only this, but morning affirmations are just a great way to hack your brain in general.
Stating affirmations in the morning can make you feel super pumped and help you get into the right mindset for productivity, which ultimately leads to success!
Think about it, if you start off your day believing you're going to be more productive and successful because you've used positive affirmations for success, you're much more likely to actually put in the work and do the things that will bring you success.
That's why I'd recommend some kind of daily affirmations for success in everybody's morning routine… but if you want to learn more about some other things that I love to include in my productivity morning routine then check out this post!
Get your FREE Manifestation Blocks PDF to achieve your manifestation breakthrough
50 Powerful Morning Affirmations for Success and Abundance
With the power of affirmations for manifesting success in mind, let's take a look at some of the best affirmations for success to include in your own morning routine.
Here are 50 of my favourite morning affirmations for success and abundance, to boost productivity and manifest success in multiple areas of your life.
Try incorporating some of these morning affirmations into an existing part of your daily routine, such as when you brush your teeth or shower. This makes it easier for success affirmations to become a daily habit that sticks.
And the more you practice them, the more success you'll call in!
Morning affirmations for success
"I have all that I need to make today a great day."
"I am worthy enough to follow my dreams and manifest my desires."
"Today, everything will work out. I will move through my day appreciating all the things I have. Amazing opportunities will come."
"Today I am prepared. I am prepared for success, love, happiness, peace, joy and financial abundance! I am prepared for my wildest dreams to come true."
"I continue to climb higher, there are no limits to what I can achieve."
"I work hard today to make all of my tomorrows amazing."
"I am a strong individual who attracts success and happiness."
"The world needs my light and I am not afraid to shine."
"Every day I become more confident, powerful, and successful."
"I let go of old, negative beliefs that have stood in the way of my success."
"My mind is free of resistance and open to exciting new possibilities."
"I am worthy of all the good life has to offer, and I deserve to be successful."
"I am always open minded and eager to explore new avenues to success."
"I am well organized and manage my time with expert efficiency."
"I always expect a positive outcome and I naturally attract good results."
Affirmations for success in business
"I am a powerful creator. I create the life I want and enjoy it."
"I am focused on my goals and feel passionate about my work."
"The universe is filled with endless opportunities for my career."
"I am surrounded by positive, supportive people who believe in me."
"I stay focused on my vision and pursue my daily work with passion."
"I take pride in my ability to make worthwhile contributions to the world."
"I have an endless supply of new ideas that help me become more and more successful."
"I am a winner and will act as such every day. I will do what it takes to succeed in my business."
"I am a wealthy entrepreneur who is living life on my own terms."
"My business is a huge success."
"I am passionate about my business and that shows in everything I do."
"I easily attract my ideal clients."
"My business dreams are constantly manifesting."
Morning affirmations for abundance
"Everywhere I look, I see prosperity."
"I am grateful for all the abundance flowing into my life."
"As I allow more abundance into my life, more doors open for me."
"I start my day in gratitude for what I already have and all of life blessings that are coming my way."
"Wealth constantly flows into my life."
"I am aligned with the energy of wealth and abundance."
"My actions create constant wealth, prosperity, and abundance."
"I release every block that held me back from receiving prosperity."
"I'm financially abundant, and money comes to me naturally."
"Every day I am attracting more and more abundance into my life."
"I am open and ready to attract abundance into my life."
"I am living my life in a state of complete abundance."
Related post: How to Become a Money Magnet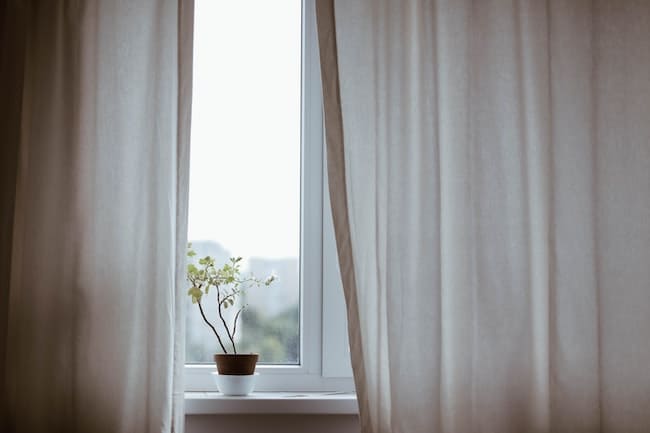 Affirmations for determination
"I believe that I can do anything."
"I am courageous. I am willing to act and face my fears."
"I will remain focused on my goals and not allow anyone or anything to ruin my day."
"I have goals and dreams that I am going to achieve."
"I am too positive to be doubtful, too optimistic to be fearful and too determined to be defeated."
"I believe that if it is to be, it's up to me. I will take responsibility for my life and the decisions I have/will make. I will create the life I desire."
"I am a goal getter and won't stop at anything to achieve my goals."
"I can't does not exist in my vocabulary."
"I am committed to achieving success in every area of my life."
"I step outside my comfort zone with courage and confidence."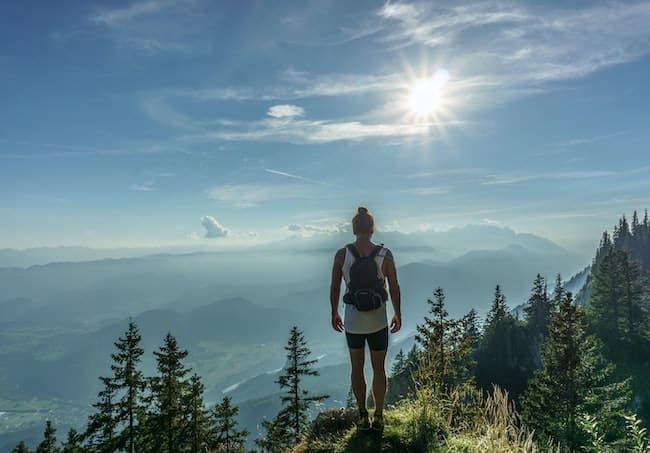 And there you have it, those are 50 of my favourite morning affirmations for success in life.
Try practicing a few of them consistently for 30 days and notice whether they make a difference to your own productivity and success, whatever it might mean to you.
And then let me know which of these morning affirmations for success and abundance is your favourite!
Want more content like this? Check out some of these related posts:
And don't forget to share this post to spread the success!
---
Esther is the founder of Through the Phases. Her mission is to guide others to grow to their full potential and create their dream life using spiritual and personal growth practices. Read more about her story here!
---