How you spend your free time is so important for your stress levels and your ability to relax.
And, in my opinion, having a relaxing hobby (or several relaxing hobbies) should be seen as an essential part of self care.
Because, while all we may feel like doing after a long day of work or a stressful day with the kids is curling up on the sofa and watching another Netflix documentary (hey, I love true crime as much as the next gal), it isn't always what's best for us.
Instead, finding a relaxing hobby that actually fulfils you and helps to recharge your batteries is the way forward. That way we can find a balance between those evenings spent curled on the sofa and those activities that are the ultimate stress busters.
Since you've stumbled upon this post my best guess is that you're looking for a new relaxing hobby for yourself. Or maybe you're looking for a loved one who you know is super stressed out and in need of more fulfilment?
Either way this is good news, because you're in the right place.
In this post I'll be sharing with you the ultimate list of relaxing hobbies. There's something here for everyone to unwind, recharge and find fulfilment in those spare moments.
And my hope is that by the end of this post you will feel inspired to take up your own relaxing hobby and find something new that you love.
Because we all deserve to be a little less stressed and a whole lot more relaxed!
Benefits of hobbies for stress reduction and relaxation
The thing about relaxing hobbies is that there are so many benefits to having them.
We've already touched on the fact that hobbies are a great form of self care. But what are the benefits of hobbies that make them so great?
Well, the list could be never ending, truly. But these are just some of the reasons why hobbies are so beneficial…
1. More "you" time
Alone time is essential for all of us, introverts or not.
Hobbies allow us to schedule in dedicated time for ourselves that we might not otherwise get.
For a lot of us this time to ourselves is how we recharge our batteries and we feel absolutely frazzled if we don't get a break from the presence of others.
So taking up a solitude based hobby is perfect to allow for that opportunity to relax and unwind alone. In fact, it's essential.
2. More quality time with partner or friends
Equally as important as alone time is quality time with those that we love. This is especially important if yours or your partner's love language is quality time.
It's easy to fall into patterns of doing the same things with those you care about, and not making time for things that will enrich your relationship.
Hey, one of mine and my partners favourite activities to do together is to binge watch new shows. And while there's nothing wrong with this, it isn't necessarily the best way we could be spending all of our spare time together.
Instead, taking up a new hobby with your partner or friends can encourage more communication and a deeper connection with one another. It can be a really positive way to enrich a relationship that's gone stagnant.
So if you're feeling bored or like you're not getting enough quality time with your loved ones, consider taking up a shared hobby. (you'll find some options of relaxing hobbies for couples later on in this post)
3. Making new friends and better connections
Not only are hobbies a way to improve your existing connections, but they can be a great tool to help you make new ones.
It's a part of life that friends and connections come and go, and we often grow apart from people when our interests no longer align.
I think we all have a tendency to try and fight this. And I know I'm guilty for trying to hold onto friendships that no longer feel positive, with people I have very little in common with anymore.
But instead of holding onto connections that no longer fulfil you, taking up a new hobby in something you're interested in is a great way to meet new people with shared interests.
Having relationships with people who are interested in similar things to you can sometimes make for much stronger connections. And you will now have people to unwind with and talk about the things you are passionate about.
4. Positive distraction
While I would never advocate pushing feelings aside and avoiding things that need addressing in your life, there is definitely a time and a place for positive distraction.
If, like me, you have a tendency to stew on things and worry unnecessarily in a way that doesn't serve you, distraction can actually be a good thing.
Taking up a hobby in your spare time can be a healthy outlet of distraction to take you away from your everyday worries and channel your energy more positively.
Instead of trying to distract yourself with things that can ultimately make you more stressed – like scrolling social media endlessly (guilty) – a relaxing hobby can act as a filler for that spare time that you'd otherwise spend stewing.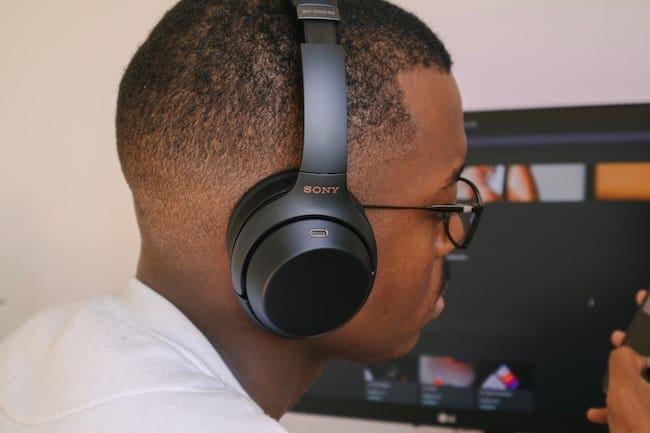 5. More time being active
It's a fact that most of the population are nowhere near as active as they should be. Myself included.
And a huge population spend their time working at sedentary desk jobs (hey, that's me too!).
But taking up a hobby can encourage us to get moving in our spare time. Even if it's just gentle movement.
I think most of us associate exercise with running or jogging and are instantly turned off by the idea. Because, while some people will fall in love with this kind of hobby, a lot of us won't too.
Exploring new hobbies can be a way for us to try different forms of exercise that we actually enjoy. For example, somebody who hates running might find that they love swimming. And somebody who loathes swimming might find that they absolutely adore yoga.
There isn't a right or wrong way to be more active. And taking up a new hobby can be a fun way to explore being more active without the pressure of it being centred around fitness per se.
6. More time outdoors
A relaxing hobby can mean more time spent outdoors, which can be incredibly beneficial for stress management and mental health.
In a similar way to being more active, time spent outdoors can be a sort of secondary affect to a lot of hobbies that you're benefiting from without you even realising.
Because while you might not have the motivation to "get some fresh air" by going for a walk, your daily gardening routine might fill you with absolute joy.
Taking up a hobby, particularly an outdoors one, can be the vital change of scenery you need to reduce the stress levels in your life and feel more relaxed.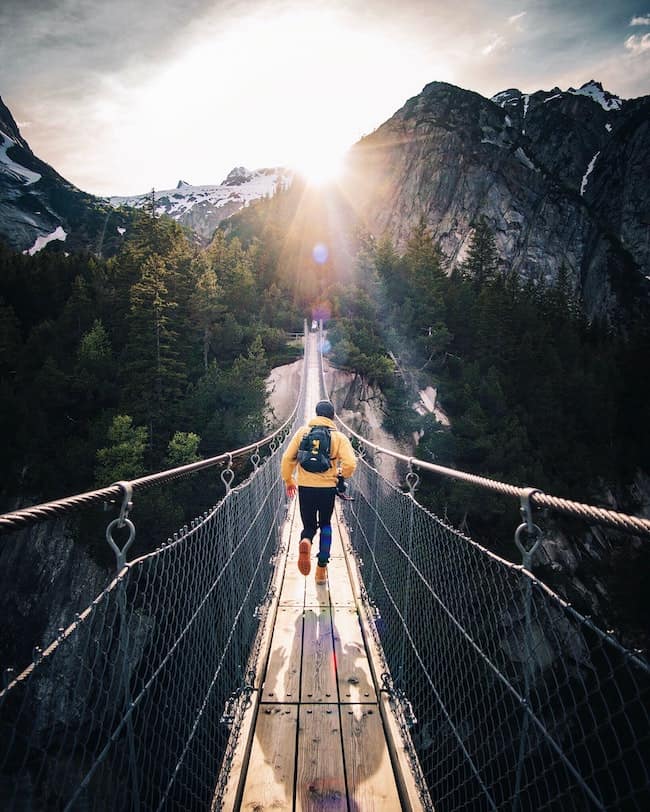 7. Better sleep routine
Most of us spend our free time doing something that is awful for our sleep routine – staring at a screen.
Not only is the blue light from screens harmful to our circadian rhythm, but we're not doing anything productive enough to actually make us tired enough to sleep either.
Taking up a relaxing hobby in the evenings can encourage us to get away from screens, but it can also make use of our brain energy to help us wind down and fall asleep more easily.
Even hobbies done earlier in the day can have a knock on effect that affects us more positively at night time.
So if you feel like you have an unhealthy routine or aren't spending your free time wisely, consider taking up one of the relaxing hobbies in this post to improve your sleep routine. Which in turn will reduce your stress levels significantly.
How to take up a new relaxing hobby
So hopefully by now you're sold on the benefits of relaxing hobbies and you're thinking about taking one up in your own life.
But maybe you don't know where to start?
These four steps on how to take up a new relaxing hobby will help you devise a plan that you can stick to. So that you can find a relaxing hobby that works for you.
1. Set a budget
I think it's important to consider the financials of a new hobby first and foremost. Because while some hobbies can be done on the cheap side, almost all of them will involve some kind of cost.
Knowing how much you can afford to spend out on a hobby is important in finding a hobby that is realistic and achievable for you.
You don't want to get your heart set out on a new hobby only to find out that it's draining your bank account and later have to give it up.
So start with asking yourself how much you can realistically afford to spend on a new hobby each month, as well as how much you're willing to spend.
You might also wish to think about this on a weekly basis if this makes more sense to you. For example you might decide that you're willing to spend £50 on a hobby a week and you can comfortably afford this.
This doesn't mean that you have to spend this on a hobby. You can still take up a cheaper hobby even if you're able to afford more.
But this process will help you to set your max budget and allow you to filter out those hobbies that aren't realistically affordable for you.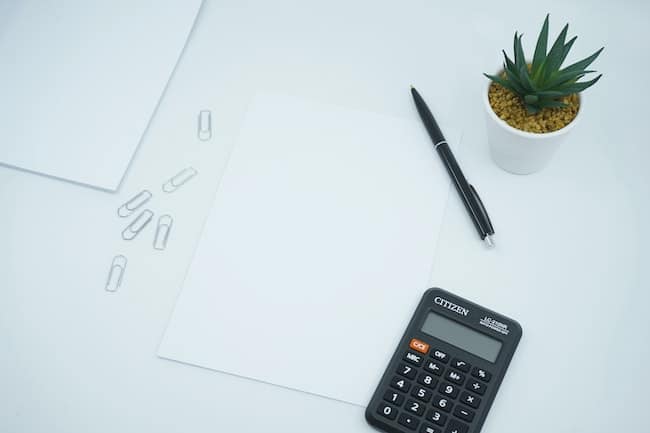 2. Allocate your time
Now you've considered money, it's time to consider time.
How much free time do you have? And how much of this free time are you willing to dedicate to a new hobby?
For example, you might look at your schedule and work out that you have three hours free every evening and you're completely free on weekends.
In this case you might decide that you're willing to dedicate one evening a week and one day of the weekend to your new hobby. And this feels sustainable to you.
I'd encourage you not to dedicate every second of your spare time to a new hobby if you can help it. Because your relationships will suffer as a result.
It's a good idea to leave some spare time available to spend time with loved ones, and also to allow for spontaneity and other interests. Don't put all of your eggs in one basket so to speak.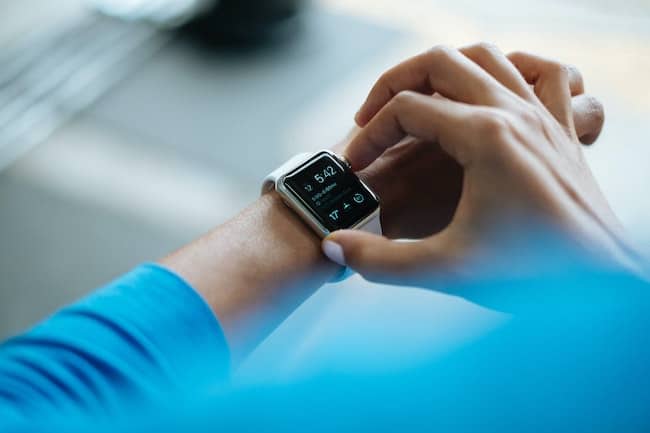 3. Pick a hobby
Now that you know your realistic limits when it comes to time and money, it's time to pick your hobby.
Go through the list of relaxing hobbies in this post and see which ones peak your interest.
Which relaxing hobbies feel aligned? Could you see yourself doing them and staying committed to them?
When you know which hobbies you could be interested in, you should do some research on how much they cost and how much time they take on average.
For instance, if you're interested in a dance class you should research dance classes in your area and see if the cost and time commitments are within your budget.
Or if you're interested in taking up painting at home you would want to research the cost of supplies and see if this could fit into your weekly or monthly budget. In this case it would also be important to set guidelines with yourself about when you could start and stop painting each day based on the time limits you already set.
Filter out the hobbies that won't work financially or with the time you have, and narrow your selection down to one hobby that you're going to commit to trying.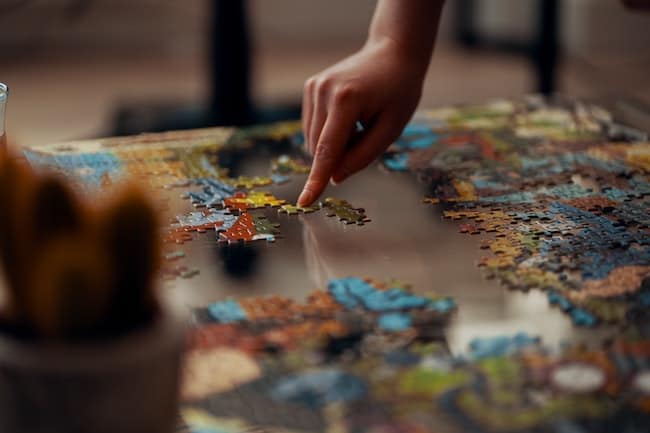 4. Get your resources/sign up
Now that you've decided on your hobby it's time to take the plunge.
It's all well and good deciding on a new hobby, but if you don't actually do anything to take action on it then it's not going to happen!
If you're starting a home based hobby it's time to invest in any resources or materials that you might need to get started.
Or if you're starting a new class or membership now is your time to sign up.
This stage is pretty easy because you've already put in the work to ensure that it's affordable. So no excuses now!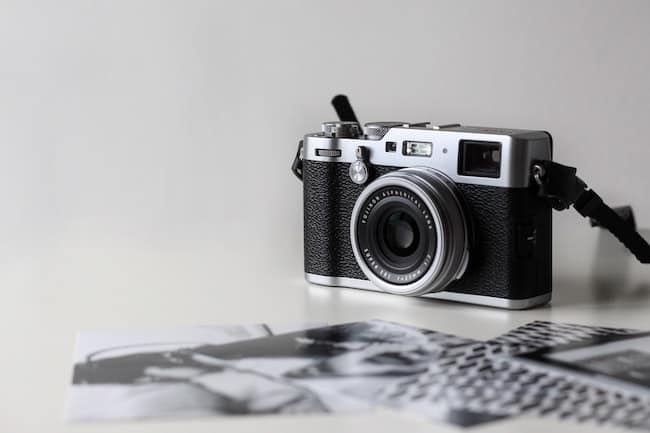 5. Commit for a period of time
The truth is, you're probably not going to fall in love with every hobby you ever start in your life. But in order to know then you need to give it a good go.
Some of us have a tendency to want to give up on things if we're not instantly "good" at them or if the rewards aren't obvious straight away. So it's important to be patient and to stick it out long enough to allow the progress and rewards to come.
Whatever time frame you set to commit to your hobby is up to you, but if it's me I'd recommend doing it for a quarter.
Three months is a decent amount of time to know if you truly enjoy something or not. And you'll probably find that a lot of classes and memberships allow you to sign up for a quarter too which makes it simple to stick at something for this time.
If, after three months, you find that you're not enjoying your hobby after all then it might be time to depart and try something new.
No hard feelings and you can genuinely say you gave it a good go!
So if this happens then go back to the drawing board and get ready to try something else that might be the perfect fit.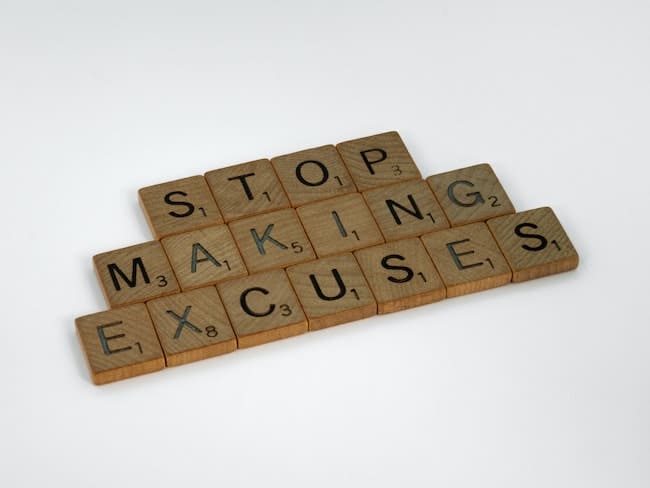 The 39 most relaxing hobbies to try for stress reduction
So now that you know the process of starting a new hobby (and why you'd want to in the first place), it's time to explore the most relaxing hobbies to try.
I've compiled this list of the 39 most relaxing hobbies, which are seen as some of the best relaxing hobbies for stress reduction.
I've organised this list into different categories, based on some key benefits for different people and outcomes. But there are no rules to which hobbies you can try so I'd encourage you to read through them all.
By the end of this list you will hopefully have an idea of what relaxing hobbies peak your interest and you can explore them further if they align with your budget and time constraints.
So with that being said, here are some of the best relaxing hobbies for stress reduction…
Mind relaxing hobbies
These relaxing hobbies are particularly beneficial for quieting the mind and allowing for positive distraction from everyday stress.
These hobbies might be good to try if you feel like you're somebody who has an overactive mind and you struggle to quieten it.
1. Knitting
Knitting is a particularly beneficial hobby for relaxing the mind due to its repetitive nature.
The motion of knitting can allow you to get lost in an almost meditative state, but it's also an activity that allows for skill and progression if you want to feel more fulfilled.
Knitting can be as simple or as complex as you want to make it depending on your skill level or your mood each day. One day you might be knitting a scarf, and the next you feel ready to tackle a jumper!
2. Colouring in
This isn't just a hobby for kids – colouring in is another mind relaxing hobby that allows you to get in a trance like state.
There are so many adult colouring in books that will allow you to explore complex designs and get lost in the art of colouring.
And what's even better is that once you're done you have a beautiful piece of art that you can display in your home if you wish!
3. Sudoku and crossword
Sudoku and crossword puzzles are both stimulating and relaxing to the mind.
I am a big fan of sudoku and like to do it when I feel like I can't relax, and I want a more positive distraction than scrolling social media.
A sudoku or crossword book means you have a seemingly never ending collection of puzzles at your disposal. And you can pick them up whenever you feel like you need to use your lazy time more productively.
4. Tai chi
Tai chi is a Chinese martial art with a particular focus on channelling "chi" or energy within the body.
Many practitioners view Tai Chi as a form of meditation which can allow you to relax the mind by using your body.
This is also a low intensity form of gentle movement which means it is a great choice for all ages, with reported benefits on stress, anxiety and depression.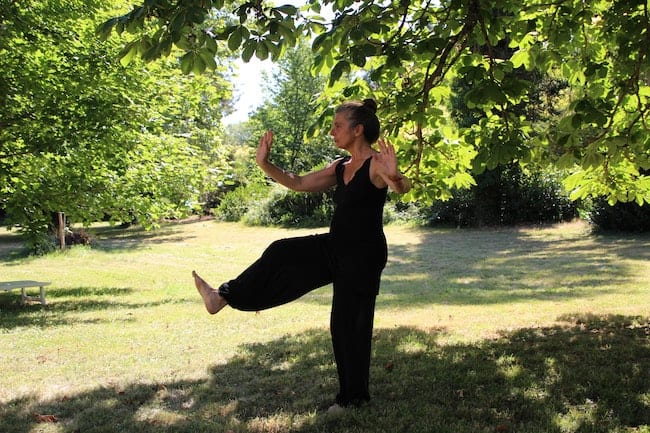 5. Dancing
While we often focus on the physical benefits of dance or this hobby as an art form, it actually has incredible benefits for the mind too.
Dance, and particularly intuitive forms of dance, allow you to move stagnant energy out of the body and can act as a form of release and relaxation to any mental stressors we might have going on.
Taking up a dance class, or even starting your own dance party in your own room, can be very beneficial for stress levels and promote more relaxation after a session.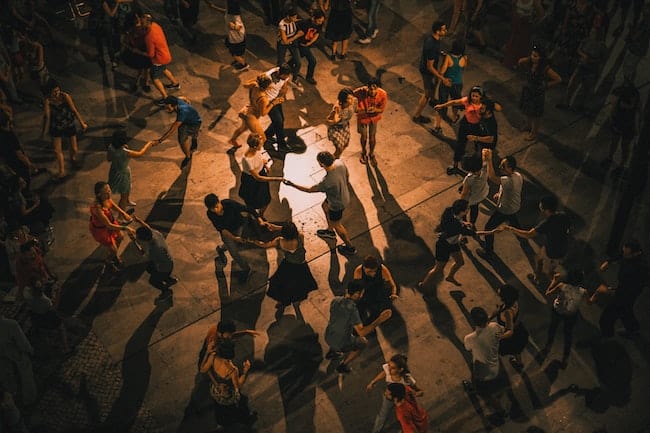 Cheap relaxing hobbies
Relaxing hobbies are great for stress management, but not if they come at a huge financial cost.
While there is often some level of cost to taking up a new hobby, some hobbies are much cheaper than others.
These cheap relaxing hobbies will allow you to experience the benefits of hobbies without much of a cost. Give these a try if you're on a tight budget.
6. Origami
Origami is the Japanese art of paper folding, and can be an incredibly relaxing hobby at a low cost.
The only expense involved with origami is of course the paper or card, and perhaps a book to learn from (though you can definitely learn online for free as well!)
You can reduce the costs by practising this hobby with old paper before it meets its destiny in the shredder or a recycling bin. This also results in less paper usage which is better for the planet too!
7. Learning a language
Learning a language is a relaxing and intellectually stimulating hobby that can be done at a low cost, unless you want to take up a paid class.
There are several language learning apps, like Duolingo, which allow you to learn a new language completely for free.
And you can perhaps also find yourself a pen pal to practice your language speaking skills with and engage with someone with similar interests to you.
8. Flower arranging
While the cost of flowers for professional florists is far from cheap, flower arranging can be done on a budget if you use local wildflowers or flowers from your garden.
Picking and arranging flowers can be a relaxing hobby that you can proudly display to brighten up your home, and you don't have to spend out a lot of money to practise either.
Whether or not you choose to splash out on a course, buy a second hand book or completely wing it is up to you. So this hobby has potential for every budget!
9. Calligraphy
Calligraphy is the art of lettering, often with a pen or ink brush.
The materials required for calligraphy range in price, but there are definitely budget options to allow you to start this relaxing hobby on the cheap.
You can also learn different skills for free using YouTube videos, Skillshare lessons, downloadable PDFs and blogs relating to calligraphy.
Then, once you've perfected a multitude of calligraphy styles you can also use your talents to spread joy through gifting handmade cards to loved ones.
Relaxing outdoor hobbies
Taking up a new hobby can be a great way to encourage you to spend more time outdoors in the fresh air and around nature.
These relaxing outdoor hobbies are especially great to take up if you work from home and you're looking for a change of scenery.
10. Fishing
Fishing is a relaxing hobby that can be done solo or in company, and is a great way to spend time outdoors.
Many people find the act of fishing relaxing and stress-reducing, as well as fulfilling when they successfully get a catch.
For many people this hobby is also a tribute to our roots and fishing for food can feel particularly rewarding.
11. Gardening
Gardening is a favourite hobby for many because it encourages time spent outdoors and is often relaxing time spent in solitude.
Much like fishing, this is also a rewarding and fulfilling hobby where you are able to see the physical progress of your work which can give you something to both work towards and feel proud of.
So long as you have a garden, gardening is also a very accessible hobby for a lot of people to take up. And there are plenty of resources about to learn and get started.
12. Hiking
Hiking is a great hobby to take up to explore beautiful places outdoors!
Not only will you see some amazing picturesque places, but you'll also be challenging yourself physically too.
Start by exploring some simple easy routes. Then as your physical fitness improves you can go on more challenging hikes with views that are so worth it!
13. Running
While many people may not associate running with relaxation, the endorphins that you get after a run are unmatched!
Running is great for stress release and is also a mental challenge that can act as a perspective shift in trying times.
If you're keen to explore running, why not join a local running club? There are also apps and programs like "Couch to 5k" that can help you stay motivated and on track throughout your running journey.
14. Cycling
There are so many physical benefits to cycling, but it's great for mental health and stress relief too.
This is another relaxing hobby that can help you explore the outdoors and experience some beautiful scenery.
And whether you take a slow ride with friends or begin training for a solo race, the benefits you'll feel afterwards are not to be underestimated!
Look for local cycling routes in your area to get started, and even pick up a cheap second hand bike until you can afford something more advanced.
15. Golf
Golf is a relaxing sport that also encourages lots of walking outdoors.
Whether you choose to practice alone or regularly play a game with friends, it's a beneficial hobby to take up to unwind in your spare time.
Joining a local club is also an ideal way to make new friends who are also interested in the sport, which can give you something fulfilling out of your usual work or home life.
Relaxing indoor hobbies
If you're looking for a relaxing hobby that doesn't require you leaving the house, then look no further.
These relaxing indoor hobbies are perfect for homebodies who still want to fill their free time with positive and productive activities.
16. DIY and interiors
If you're a homeowner then interior design and decorating can be an amazing relaxing hobby to include in your life.
In fact, there is also plenty of ways you can incorporate this relaxing hobby into your life even if you're renting.
And not only can you make this a stress relieving activity, but you also get to reap the rewards from the space that you're living in. It's a win-win!
Why not start by picking up some interior design books like this one and following some accounts on Instagram and TikTok (like my home account @myhomelyplace for example!)
17. Plant care
You don't have to take up gardening to experience the benefits of plants.
There are plenty of options for indoor plants and herbs that will allow you to explore the relaxing hobby of plant care.
Start with some hardy indoor plants that are easy to look after, and then challenge yourself to care for and nurture some more fussy types. You can also explore planting from seed and learning how to properly prune and pot different species.
An added bonus is that plants are great for air quality and can be beneficial stress relievers in your home!
18. Baking
Baking is a relaxing hobby loved by many for obvious reasons – who doesn't love a scrummy reward at the end of an activity?!
A great thing about baking is that there is so much to explore and learn, from different cakes and pastries to different icing and fondant techniques.
And if you have any intolerances or dietary requirements like I do, don't feel like this hobby isn't for you! There are also tonnes of gluten free, egg free, dairy free and vegan recipes to try.
19. Cooking
Much like baking, cooking is a relaxing activity that comes with serious rewards.
If you're a natural in the kitchen or you'd like to improve your cooking skills, why not get your hands on some new recipe books or join a culinary class?
You can even create your own recipes and build up your very own recipe collection over time. And there are so many different cuisines to practice with.
Relaxing art and craft hobbies
If you love being creative, relaxing art and craft hobbies are probably the one for you.
Creative hobbies are great for relaxation and stress relief, and anybody can do them, no matter your skill level.
Explore these relaxing art and craft hobbies in your spare time to bring more creativity into your life and feel less stressed.
20. Painting
Painting is a great stress relieving hobby that allows you to creatively express yourself.
Whether you choose to paint on paper, canvas, or even your walls if you're brave… you don't have to be the next Van Goph to get started.
If you want a relaxing hobby to take up in your spare time, try picking up a paintbrush and paints and see what you can create. You'll be surprised how quickly your skills improve with practice too!
21. Candle making
Candle making is another relaxing hobby that you can use to benefit your space, as well as gift your creations to loved ones (or even sell them!)
You can experiment with different scents, moulds and even other decorations like crystals and herbs to make your own creations.
Candle pouring is a calming process, especially if you work with relaxing essential oils like lavender.
Related post: The 11 Best Crystal Candles for Manifestation in 2022
22. Embroidery and cross stitch
Embroidery and cross stitch is a relatively easy relaxing hobby when you follow guides and templates.
This is another creative hobby that encourages the mind to slow down and unwind, and in my opinion is a great hobby for spare evenings when you want to keep your hands busy.
As you begin to improve your stitching skills you can even start creating your own designs and templates too. And who knows… maybe even share them with the world?!
23. Photography
Photography is a multifaceted creative hobby that has the potential to fill up hours of your spare time if that's what you want.
Not only can you experiment with taking different photos, but there's a whole host of skills to learn with photo editing too.
Once you have a camera, I'd suggest signing up for an Adobe creative subscription that gives you access to all the apps you could ever need for your photography hobby!
You can also sign up for a Skillshare free trial to learn new photography skills and techniques.
24. Makeup artistry
Doing your makeup isn't just about improving your looks – it's an art form too.
Experimenting with makeup is a way of expressing yourself and trying out different looks can be a relaxing hobby in your spare time.
Why not experiment with the makeup you already have to explore different looks and techniques? Then over time you can expand your makeup collection.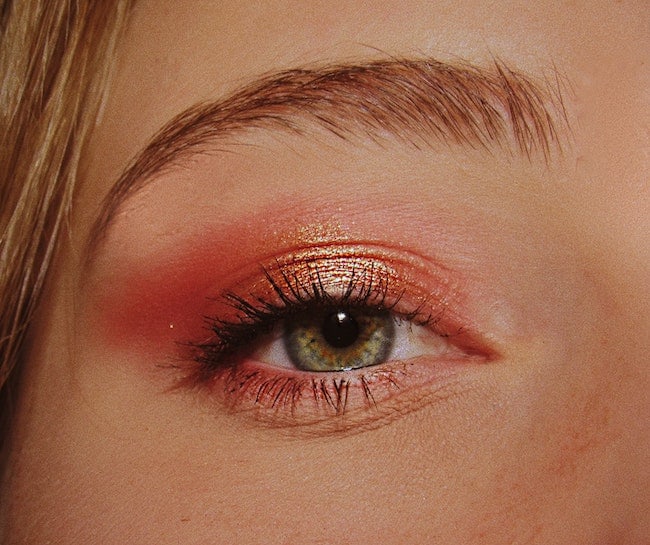 25. Pottery
Pottery is a relaxing creative hobby that lets you get your hands dirty!
This is a great hands on activity for relaxation and stress relief, and you can create some beautiful pieces to display in your home.
I'd suggest starting out with a pottery class when it comes to this hobby, because materials can be really expensive. But once you fall in love with it you can then invest in your own wheel and kiln if you plan to stick with it.
26. Macrame and crochet
Much like knitting, macrame and crochet allow you to get lost in the flow of repetitive movements.
These relaxing hobbies are great if you're someone who likes to keep their hands busy, even if you plan to watch Netflix at the same time!
Get your hands on some macrame and crochet books to have a go at different styles and patterns to see what you can create.
Top tip: you can also make this a relatively cheap relaxing hobby if you undo your creations and re-use your yarn!
Relaxing evening and night time hobbies
Taking up a new relaxing hobby is great for any time of day, but filling your evening with something stress reducing is particularly good for sleep.
These relaxing hobbies are particularly suited to evening and night time, so give them a try if you're a night owl or you often find this is when you have spare time.
27. Reading
Like I say, reading is a relaxing hobby that can truly be done at any time of day. However, I find it particularly suited to the evening when you're winding down for bed.
I personally have switched out my old habit of scrolling my phone before bed for this healthier and more stress relieving activity.
From my experience I would recommend reading fiction before bed because it allows you to use your imagination and truly get lost in another world. Non-fiction is better suited to the day time I feel.
I like to keep a backlog of books to read so that I never run out, and you can also use a Kindle if you find this makes it easier for you to keep up this habit or you don't like the clutter of books!
28. Swimming
Swimming is a great relaxing hobby for any time of day, but nothing quite beats an evening swim.
This activity has the benefit of being a full body exercise, while also being stress reducing for both the body and mind.
Check out your local swimming pool to see when it closes and take up the habit of going for an evening swim if you want to feel particularly well rested and calm before bed.
29. Stargazing
Stargazing is a hobby best taken up at night time, for obvious reasons!
This is a relaxing hobby that is particularly beneficial if you like your alone time, you struggle to sleep at night, or you're somebody who is fascinated by the Universe as I am.
There is so much to explore and you can use books or apps to track what you find up there. And while a telescope might be an initial investment for you, the hobby will then be very affordable to maintain!
30. Yoga
Yoga is a great way to relax and unwind in the evenings before bed. This form of gentle exercise and meditative movement is amazing for stress relief and calming the mind.
There are lots of different types of yoga to try, and you can either join a class or try this hobby solo at home.
If you do want to start a home practice I would definitely recommend these 30 day yoga challenges to get your practice going.
Related posts:
Relaxing hobbies for introverts
If you're an introvert then you probably have a lot more spare time than your typical extrovert does, and some hobbies may not feel very well suited to the way you're wired.
Taking up a solo relaxing hobby can be a beneficial way to fill extra time and quiet a busy mind when you don't feel like socialising.
These relaxing hobbies are particularly well suited to introverts because they're typically solo activities. Give some of these a try if you're looking for a hobby to take up on your own.
31. Creative writing
Introverts are particularly prone to getting lost daydreaming, and creative writing is a great way to channel this imagination.
Many of us loved writing stories and poems as kids but lost touch with this part of ourselves. So why not reconnect with your inner child and explore creative writing again?
This is also another hobby that's great for expressing yourself and allowing for emotional release too. So be sure to give it a try if you're somebody with a busy mind.
32. Video games
In my opinion video games get a bad reputation for being mind numbing and bad for kids. But when used responsibly, video games can actually be a really beneficial relaxing hobby for children and adults alike.
Sometimes we all need an escape and a way to relieve our stress and video games can offer that to a lot of us.
Plus, there are so many games to choose from that aren't adrenaline causing fighter games! Take Animal Crossing and the Sims for example – these are wonderful games to relax and unwind with.
33. Journaling
Journaling is an activity that everybody should take up in my opinion, at least to some extent.
Journaling can be truly therapeutic when you use it as a way to express your thoughts and feelings, and to release them from your mind and body.
It's up to you how far you want to delve into this hobby too because there's so many different forms to take up. From traditional diary entries, to bullet journaling and art journaling… there's a style of journaling for everyone.
Related posts:
34. Playing an instrument
If you're somebody who spends a lot of time alone, learning to play an instrument could be a great way to utilise this time.
Not only is learning a new skill rewarding, but if you're truly passionate and into music you can get lost in a flow state that is truly relaxing.
You might choose to invest in a music teacher at first, or self teach using online courses and videos. But you're going to want to stay consistent and be patient with this one, because you probably won't be a natural at it right away!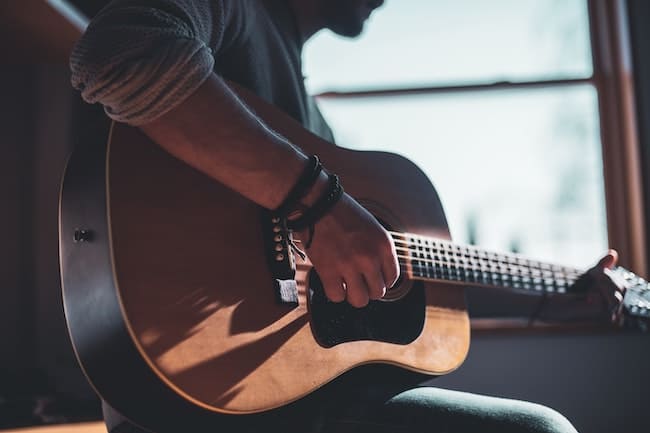 35. DJing
DJing is often associated with loud music and night clubs, but it can also be a really relaxing solo hobby too.
Experiment with sampling different sounds and creating your own beats to make unique tracks that you can listen to and share with others.
You can even share them online on places like Soundcloud!
Relaxing hobbies for couples
Hobbies are a great way for couples to spend quality time together aside from the usual.
These relaxing hobbies for couples can all be done solo too, but they're activities that I find are particularly well suited to couples and friends who are looking for new things to do together.
So don't rule these out just because you're single! These hobbies are truly for everyone.
36. Puzzles
Puzzles are a great mind relaxing hobby to do on your own or with someone you love.
In fact, puzzles are one of my favourite relaxing hobbies to do with my partner to switch things up from watching Netflix all the time.
It naturally encourages conversation as well as time in silence together, and you get an amazing sense of accomplishment once you complete a particularly challenging one!
37. Travel
Seeing new places with those you love is an amazing way to deepen your relationship.
Why not create a bucket list with your partner or close friend and set yourself the challenge of going to all of the places you both want to visit together.
You can also use a fun way to track your destinations like a scratch map, and collect photos of all of the beautiful places you visit.
38. Scrapbooking
Scrapbooking is a relaxing creative hobby to do with your partner to track major milestones in your life and keepsakes.
You can use your free time together to compile special memories into art form, so that you have something to look back on and show your family.
Start collecting mementos from your special moments together like ticket stubs, photos, pieces of confetti, dried flowers or anything else that you think should make it to your scrapbook. Then together you can get arranging!
39. Collecting
Collecting is a wonderful solo hobby, but it's also the perfect hobby to take up with someone you love.
Find something you're both passionate about, and you can begin collecting things like action figures, vintage items and limited edition releases.
It's the perfect excuse to spend time together searching for new items to add to your collection, and it can help strengthen your bond over shared interests.
And there you have it, those are the 39 most relaxing hobbies of 2022!
I hope that this post has offered you some insight into how to take up a new hobby that you can stick with, and one that can bring you immense benefits for stress relief.
Just remember, consistency is key so make sure to set yourself the challenge to stick with one of these relaxing hobbies for at least some time before you switch things up.
Liked this post on the most relaxing hobbies of 2022? Check out these related posts:
Don't forget to pin this post for later!